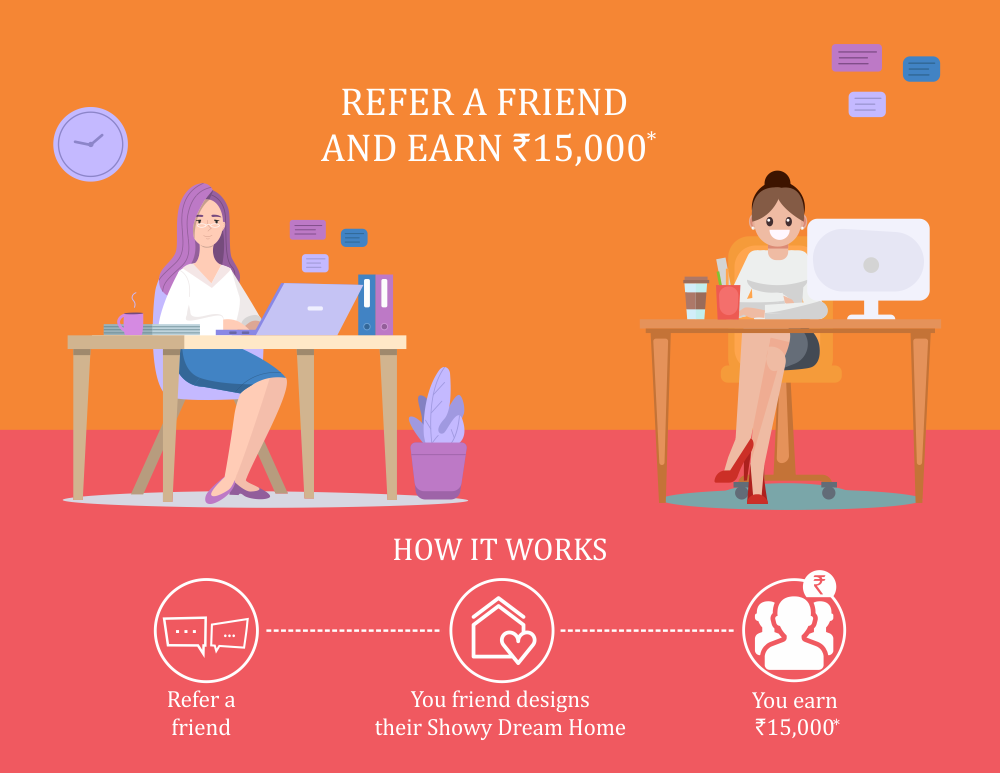 [wpforms id="2296″ title="false" description="false"]

* Terms and conditions
When your friend confirms their SHOWY DREAM HOME SOLUTIONS order with a 10% payment, you earn ₹15,000, minimum order value being ₹3 lacs.
Your friend must communicate your reference when he/she starts to design with SHOWY DREAM HOME SOLUTIONS.
You will be notified by SMS and email for every successful referral. Get money via bank transfer or cheque, as per your convenience.