Showy Automation
Take full control of your home's integrated systems from lighting to sound
systems and much more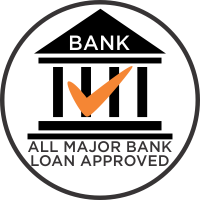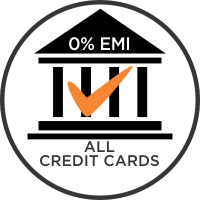 Showy Automation
Complete automation platform including local controllers, cloud servers, user and admin applications that all work together seamlessly.
On the road, from your office or while lying on a tropical beach, you can control your home anywhere. You can have complete control of your house from the screen of your PC, Showy Automation phone or any other internet-enabled device.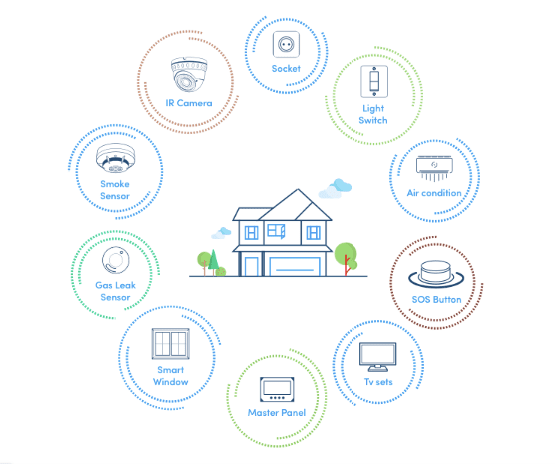 Showy Automation Products
Showy brings you a new generation of home safety and security.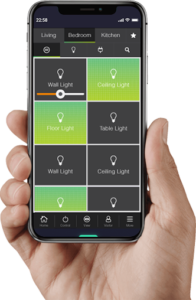 Automation Solution
on your smarthphone
Smartphone Home Automation lets you have control on your home appliances & devices
just withyour Iphone or your Android Device.
Easy Installation
Affordable Solution
International Standards
Scalable Integration
Wireless Connections
Energy Saving
Intelligent Monitoring
Robust & Dependable
Safe & Convenient
Complete Control – anywhere, anytime
Showy Automation FAQs
Checkout our frequently asked question guide to know everything from home automation
protocols to how to turn your house into a smart home
What is the minimum requirement to install our solution?
You just need a Wi-Fi router with an internet connection to setup our solution. This is the only requirement.
Does my entire house need to be made Showy?
When we say totally wireless, we really mean it. Our Solution products are shipped with only cables or adapters. You either plug in the devices directly into power sockets or they run on battery. Zipabox/Zipatile hub, which is our central controller, connects to your Wi-Fi router using Ethernet cable or Wi-Fi.
I don't want to invest a lot of money till I understand the product and my needs. Is that possible?
Yes of course. Our Solution has been designed to give you that flexibility. And you don't have to spend big bucks to get started. Buy our affordable starter kits which come pre- configured. Once you know the product, you can purchase additional devices based on your requirements. Adding a new device to your existing kit is very easy. This flexibility allows you to pay for only what you need and when you need.
What happens when internet is down?
Our Solution devices operate even without internet connectivity, as long as your phone is connected to the local Wi-Fi network. Only limitation is that you cannot control your devices from outside.
What happens when there is a power cut?
Only devices which need a power back-up is your our solution HUB and the Wi-Fi router. Since all the security devices are battery operated, your house will remain secured as long as HUB and Wi-Fi router are on a power back-up. A low cost PC power backup can support both HUB and the router for more than 2 hours of power cut.
Will there be a recurring cost for our solution products?
There is no recurring cost for the zipato products. Our APP will allow you to control and monitor your devices for the lifetime once you purchase them. There is advanced features available which will be chargeable. You could choose to subscribe to them if you find them useful.
Wouldn't installing our solution increase my internet bill?
Our solution products have developed the complete end-to-end technology which is highly optimized for data transmission. The total data transfer (upload/download) by our solution HUB would be very less than 100MB/month, which is insignificant to impact your internet bill.
What is the range of our solution hub?
Our solution RF protocol provides a line-of-sight range of more than 30 meters. This means your devices will be able to talk to the Zipato HUB from any corner of the house, behind multiple walls, without any issues.
Our solution products secured?
Our solution products have engineered a solution that safeguards your information and ensures that only you, or those to whom you grant access, will have the ability to control your devices. Zipato uses state-of-the-art encryption between devices and hub; hub and cloud service; and between mobile applications and cloud service.
If battery of a device/sensors dies suddenly, wouldn't my home's security be compromised?
Each battery operated device monitors its battery at a regular interval. It can accurately tell when the battery is going to be discharged. The battery health status for any device can be directly seen from the APP. But more than that, the device will proactively send alerts to the user to replace the battery. You would get enough reminders to replace the battery before it dies down.
How many deivices can be connected to our solution hub?
Maximum of 231 devices can be controlled, however this is very much hypothetical, a typical 3BHK home can be fully automated by only 20 devices.
If our solution devices get stolen, can someone use them?
Once our solution devices are linked to your account, nobody else can use them. If you want to re-sell or give away your devices, you will have to transfer the ownership using the APP for someone else to use your devices.